Night visit and dinner at Lurra Café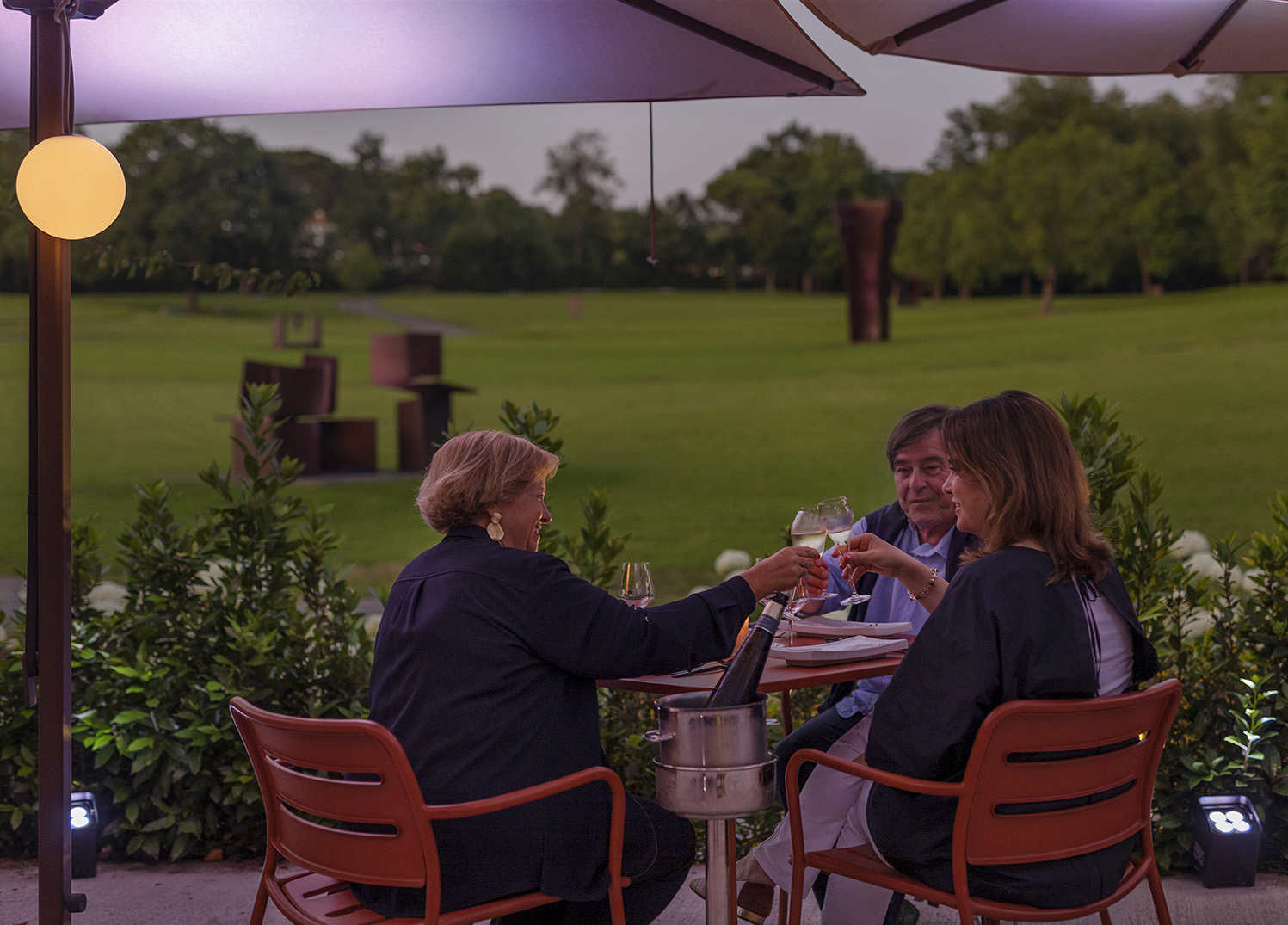 Participants can visit the sculpture garden at dusk in a relaxed way and contemplate the sculptures with the particular warm light of the last hours of the day when the sunlight loses its intensity. After the tour they will enjoy a dinner on the terrace of the Lurra Café.
Durante el verano, los jueves el museo se abrirá en exclusiva en horario nocturno para ofrecer una experiencia singular. Los participantes podrán visitar el jardín de esculturas junto a un guía y contemplar el museo durante el atardecer de verano, cuando la luz del sol pierde su intensidad. La entrada concluirá con una cena en la terraza del Lurra Café. Esta cena estará dirigida por el chef Fede Pacha, que ofrecerá platos elaborados de manera sostenible a partir de productos de proximidad.
El menú estará elaborado respondiendo a la singularidad de Lurra Cafe, una cocina basada en la temporalidad, con producto local y ecológico. Se servirá un menú cerrado que se confecciona semanalmente. La cena incluye un apertivo, un menú degustación de 5 platos y bebida.
La visita guiada comenzará a las 20.15 en el meeting ponit del museo y el aperitivo a las 21.15 en la terraza de Lurra Cafe.
En caso de lluvia la cena será servida en los espacios interiores del Lurra Cafe.
Chillida Leku
Jauregi Bailara, 66
20120 Hernani, Gipuzkoa
Info
8pm
From 56€ hasta 70€