Jazzaldia - Vadim Neselovskyi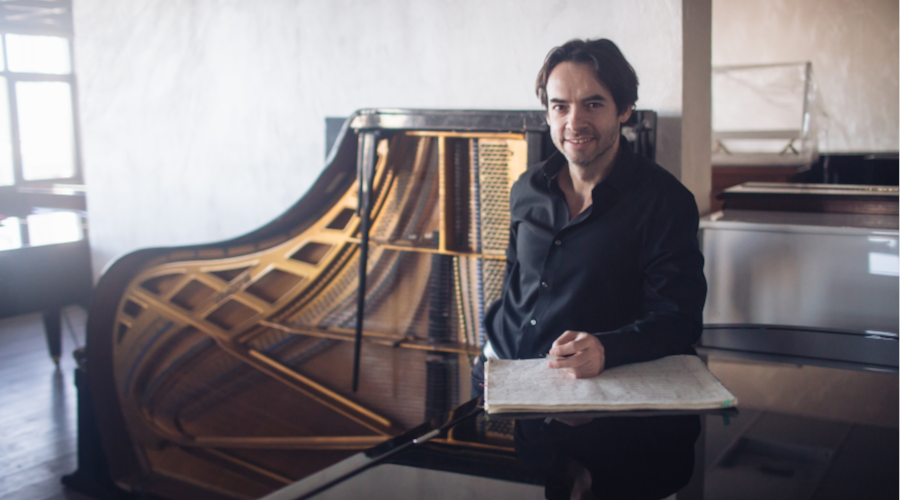 Vadim Neselovskyi Concert

July 20th

Vadim Neselovskyi
Born in 1977, a child prodigy in the still-Soviet Ukraine, Neselovskyi became the youngest student to be accepted into the famed Odessa Conservatory. While honing his classical virtuosity, he would listen to Jazz giants like Keith Jarrett, Chick Corea and Thelonious Monk on the CDs sold by sailors passing through the bustling port city.
Having completed his classical studies in Germany, his passion for Jazz drove Neselovskyi to pursue his studies in the United States at Berklee College of Music and the Thelonious Monk Institute. During those years he had the opportunity to collaborate and share the stage with musicians including Pat Metheny, Esperanza Spalding, Christian Scott, Herbie Hancock, Chaka Khan and John Scofield.
On graduating, the great vibraphonist Gary Burton invited him to join his Generations Quintet where his bandmates included Julian Lage, Luques Curtis and James Williams. Neselovskyi continued to compose and arrange for Burton until he retired in 2017.
Neselovskyi has also worked with Arkady Shilkloper, with whom he has released three albums, and with John Zorn, contributing to his Masada Project.
A pianist of enormous virtuosity and versatility, composer and improviser, leader of his own bands and valued collaborator, the artist from Ukraine creates pieces of strong personal style, hugely inventive and full of unexpected moments in unique music overflowing with inspiration.
The Ukrainian pianist will give a solo piano concert presenting his latest project, Odessa Suite, telling us about his personal history and relationship with the city as he takes us on an imaginary tour.
At the 57th Jazzaldia, Vadim Neselovskyi will give one concert as a pre-Festival event at Chillida Leku on 20 July, and another on 21 July on a stage as yet to be confirmed. Both will be benefit concerts to help the people of Ukraine. All proceeds will therefore go to the Chernobil Elkartea Association which has been working since 1996 with the boys and girls of the zone affected by the nuclear disaster and which is also now involved in helping to alleviate the devastating effects of this terrible war.
Chillida Leku
Barrio Jauregui, 66
20120 Hernani, Gipuzkoa
how to get
info
Concert: 19:00
Vadim Neselovskyi