Jazzaldia - Marc Ribot, Ceramic Dog: "Hope"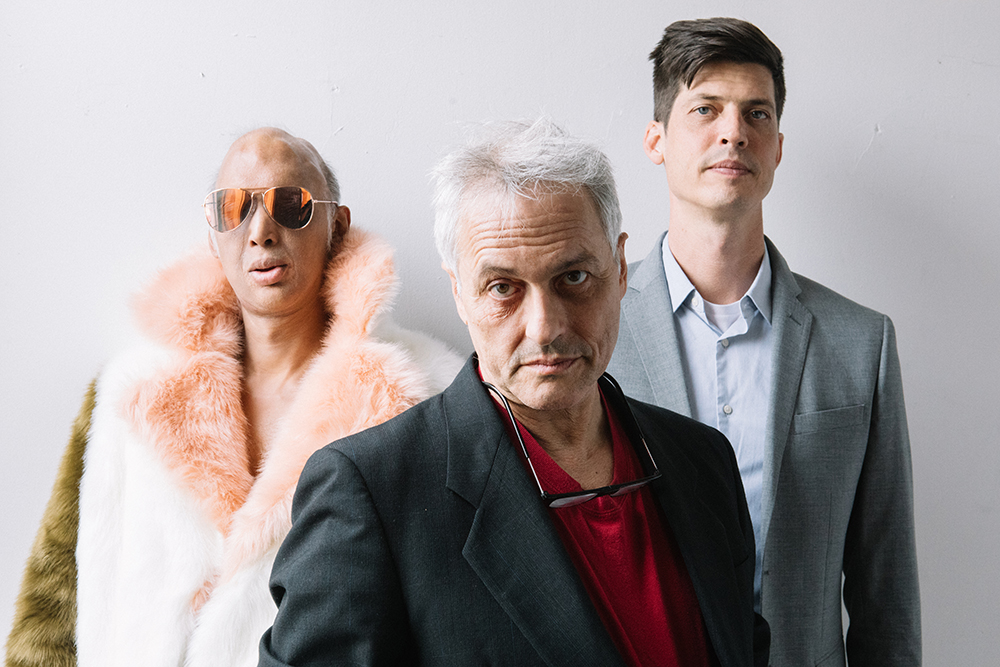 Marc Ribot, Ceramic Dog: "Hope" en concierto
24 de julio
Marc Ribot, born in New Jersey in 1954, is one of today's most inventive and creative guitarists. Also a composer and vocalist, Ribot's music is always improvised and experimental, devoid of ties and with a special fondness for raw, direct and noisy rock. The more than 40 years of his career have seen him collaborate with big names including Tom Waits, Laurie Anderson, John Lurie, McCoy Tyner, Marianne Faithfull, Alan Toussaint, Caetano Veloso, Jamaaladeen Tacuma, Norah Jones, Elvis Costello, T-Bone Burnett, David Sylvian, Arto Lindsay, Vinicius Cantuaria, Marisa Monte ... He has also played with groups like The Jazz Passengers, Los Cubanos Postizos and The Lounge Lizards as well as regularly collaborating with the great John Zorn.
Ceramic Dog is an explosive trio, a band that calls itself a free-jazz meets punk-funk, experimental "collective". They released their first album, Party Intellectuals, in 2008, later followed by Your Turn, in 2013, and YRU Still Here?, in 2018. In June 2021 they will release their latest album, the one they will present at the 56th Jazzaldia: Hope.
Hope has nine numbers; five of them (Flat Ontology, Wanna, The Long Goodbye, Maple Leaf Rage and Wear Your Love Like Heaven) with the lyrics and music of Marc Ribot, while the remaining four (Nickelodeon, The Activist, Bertha The Cool and They Met in The Middle) have the shared authorship shared of the trio members.
Marc Ribot (guitar, vocals), Shahzad Ismaily (percussion, bass, keyboard), Ches Smith (drums, percussion, electronic effects)
Chillida Leku
Jauregi Bailara, 66
20120 Hernani, Gipuzkoa
Info
Concierto: 19 h
Marc Ribot, Ceramic Dog: "Hope"
Marc Ribot, Ceramic Dog: "Hope" + Cena en Lurra Cafe