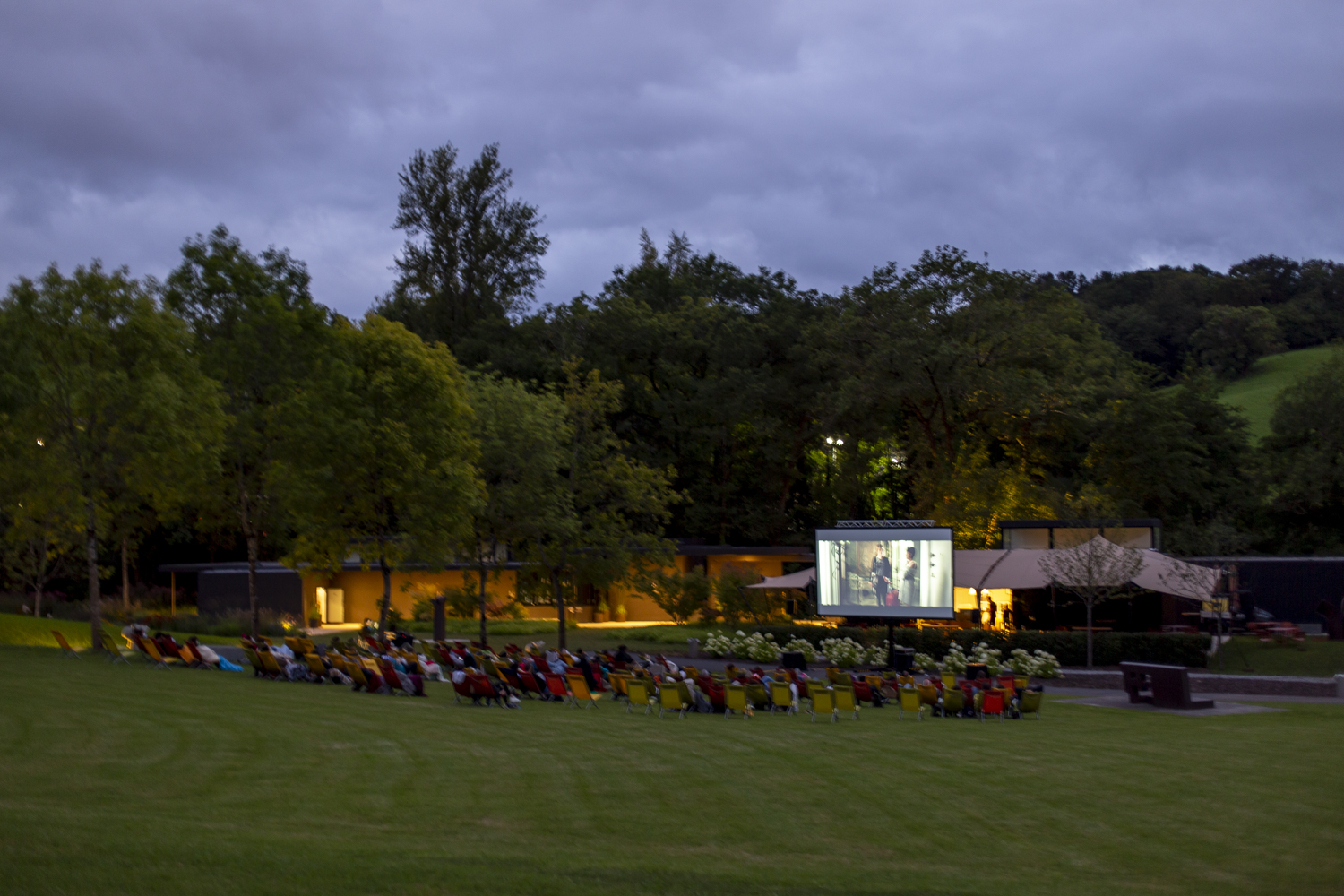 For three consecutive nights the public will be able to enjoy a programme of recent films dealing with current issues in the unique setting of Chillida Leku.
Chillida Leku has teamed up with the film distribution and production company A contracorriente Films, which specialises in European and independent films, to turn the museum space into an open-air cinema.
From 20:00, you can visit the museum in the evening light and then enjoy a night of quality cinema in an exceptional setting.
Doors open from 20:00 and screenings at 21:30. Lurra Café will be open until the screening of the film and will offer a special pack to enjoy a picnic before the film. 
Sun loungers will be available for all attendees but we recommend that, in order to enjoy the film comfortably, you bring some warm clothes, blankets or similar as temperatures drop after sunset.
Lurra Café´s offer:

- Sushi: 12€
- Popcorns: 3€
- Drinks (Water, Coca-cola, Beer, Wine): 3€

PACKS:
- Drink + popcorns: 5€
- Drink + Sushi: 15€
- Drink + popcorns + Sushi: 17€