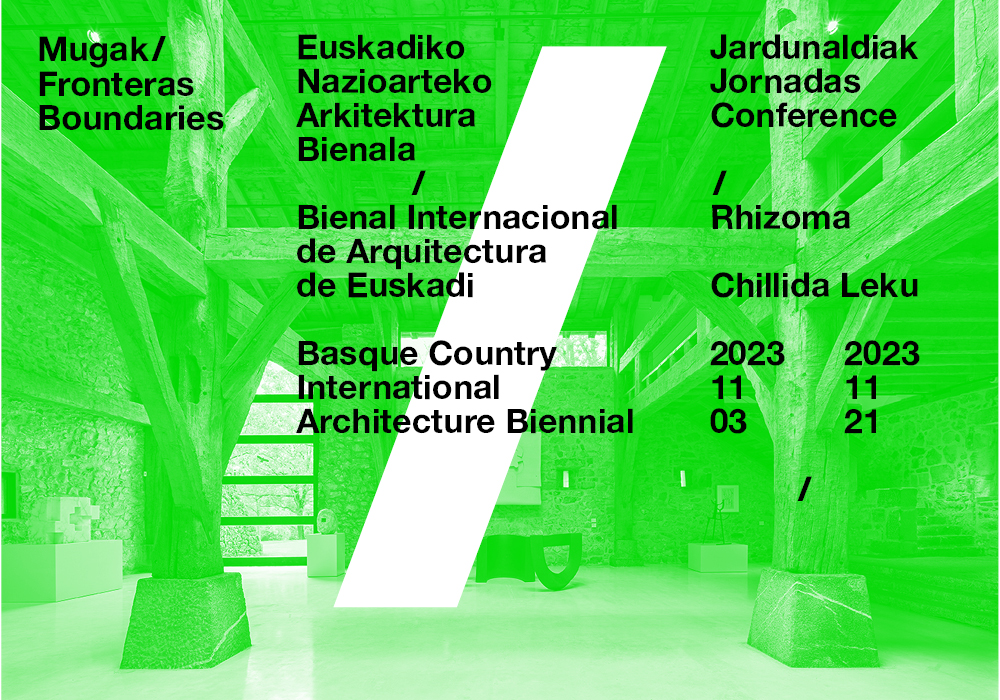 The Mugak/ International Architecture Biennial of the Basque Country is moving towards its fourth edition in 2023, consolidating its position as one of the main architectural events of the Atlantic Arc.
 
In this year's edition, Mugak/ focuses on the slogan 'rebuild, re-inhabit, rethink'. Thus, the Biennial is conceived as a cultural infrastructure open to citizens and all the actors involved in urban life, in order to generate conversations and reflections that connect with the debates that are taking place at a global level.
Within the framework of MUGAK, International Architecture Biennial of the Basque Country, RHIZOMA presents a programme of activities, talks and conferences where the central axis is the baserri, the traditional Basque farmhouse. It is an essay on new housing models that travels through the territory of the demystification of this historic typology. The project deals with the domestic, historical, constructive and territorial aspects of the baserri, framed in four chapters that are organised into various actions.
Chillida Leku
Jauregui Bailara 66
20120 Hernani
Participate in the Rhizoma conference at Chillida Leku