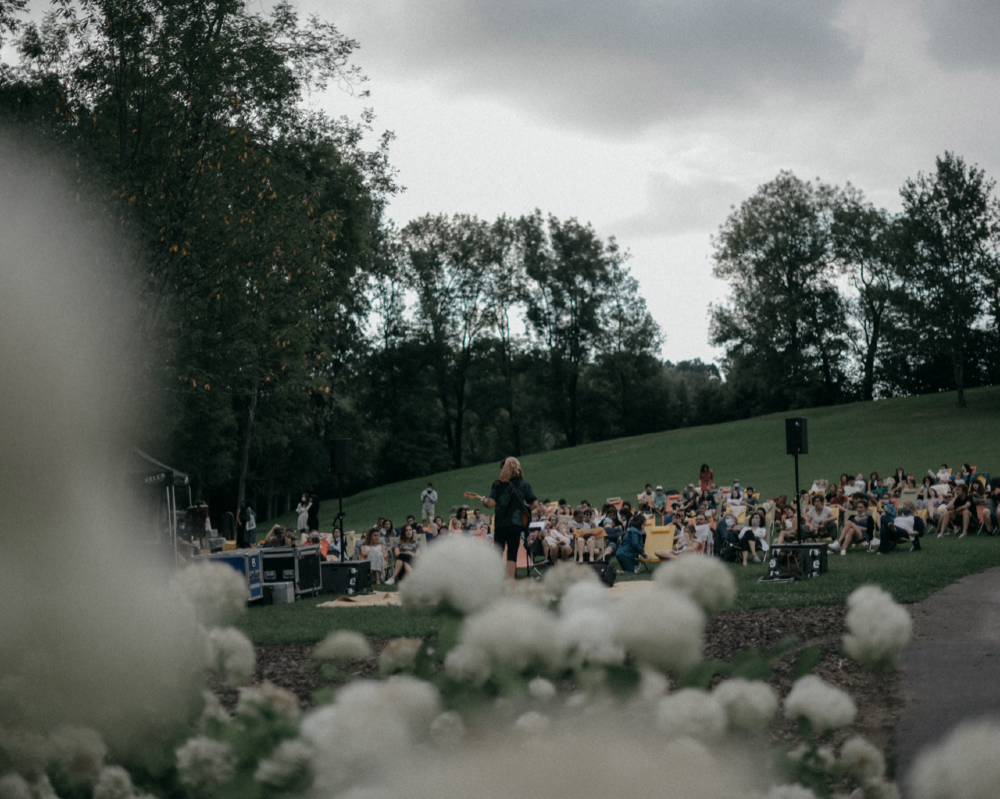 Chillida Leku becomes a setting of the practice of yoga. Participants will be able to start the day practicing this discipline surrounded by nature and the sculptures of Eduardo Chillida. After the session, they will enjoy a healthy brunch at Lurra café.
Gracias a la colaboración de Kutxa Kultur y el patrocinio de Keler el público podrá disfrutar de la música en un ambiente distendido y al aire libre. El museo pondrá a disposición de los asistentes unas hamacas para garantizar que se respeta la distancia de seguridad de una manera cómoda y distendida.
Todos los sábados de julio y agosto (excepto el 18 de julio) Chillida Leku abrirá las puertas a los asistentes a las 19 h para que puedan visitar el museo antes del concierto que será a las 20 h. A partir del 22 de agosto las puertas se abrirán a las 18:30 h y los conciertos empezarán a las 19:30 h.
Kutxa Kultur Musika es un programa promovido por Kutxa Fundazioa de residencias artísticas en el ámbito de la música que nació con la vocación de impulsar el crecimiento y desarrollo profesional de bandas o solistas emergentes de nuestro territorio y que viene desarrollándose desde 2013.

A través de este programa se seleccionan anualmente seis grupos de música amateur a los que se les apoya acompañándolos en su proceso de profesionalización.
Estos serán los grupos y solistas que actuarán en este ciclo:

- 4 julio: Serrulla
- 11 julio: Ro
- 25 de julio: Gartxot
- 8 de agosto: Beste Urtaroak
- 15 de agosto: Indian Feathers (pospuesto)
- 22 de agosto: Lemy River (pospuesto)
- 29 de agosto: Siete C (pospuesto)
- 5 de septiembre (puertas 17 h.): Ilun eta abar. Ido (18 h.) + Garnde Days (19.30 h.)  
- 6 de septiembre: Siete C (12 h.) + Blanquita Cararquela (13:30 h.)
Chillida Leku
Jauregi Bailara, 66
20120 Hernani, Gipuzkoa
Info
9am
From 27€ hasta 30€