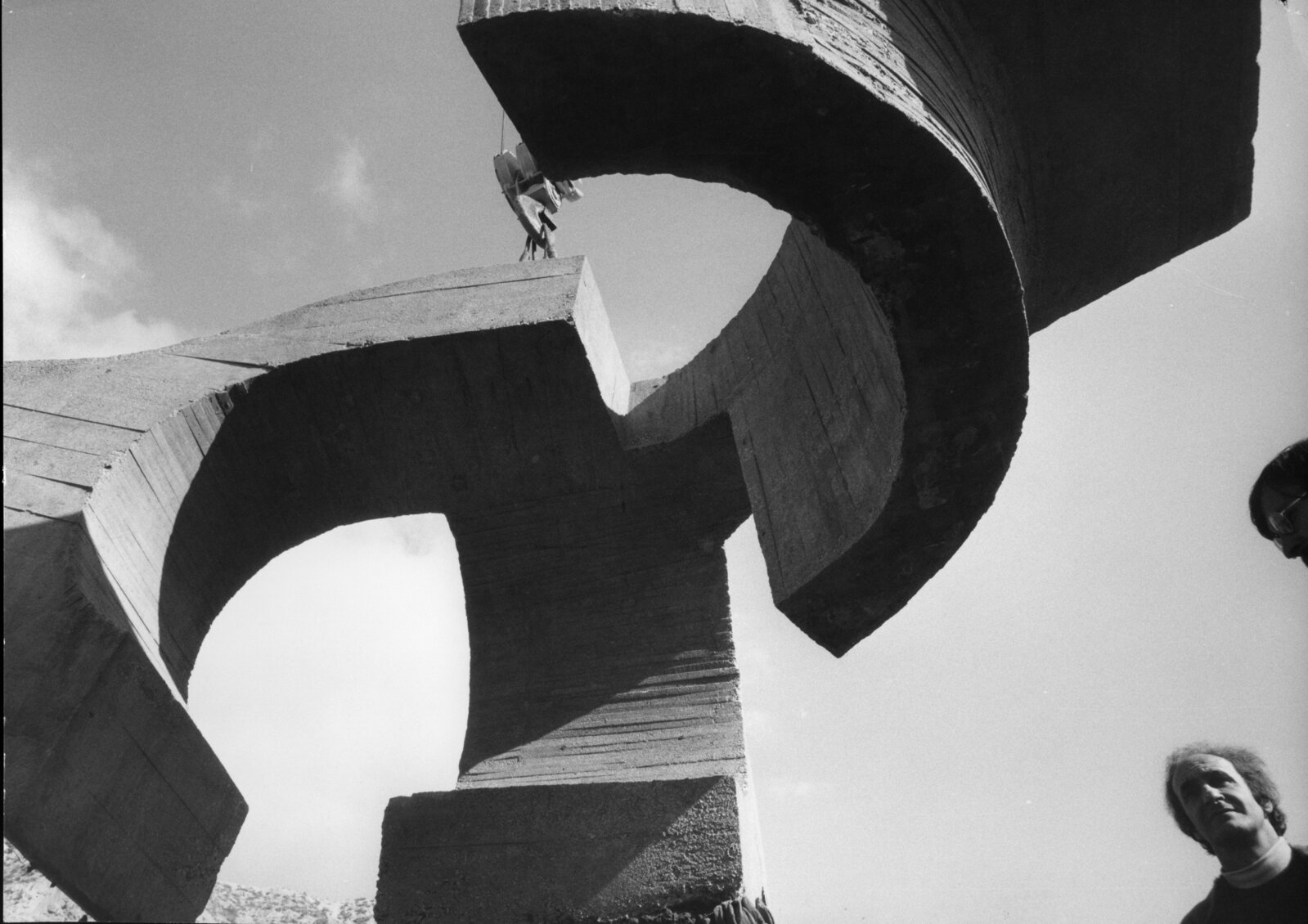 From 24th November, the Zabalaga Farmhouse will be hosting an exhibition that explores the phenomenon of gravity in Eduardo Chillida's work.
Chillida Leku presents Zero Gravity, an exhibition that brings together a selection of works with which Eduardo Chillida explored the phenomenon of gravity and the struggle against it.
 
Chillida takes the liberty of coining physical terms to describe spiritual, mystical or poetic concepts. He speaks of the speed of matter and of the spirit, of the density of time, of weight to combat gravity, of the limit that defines and separates, of light as a creative element or of architectures that connect with the cosmos. Thus, at the end of the sixties Chillida began an investigation that was as personal as it was original in terms of weight and gravity. In other words, he began his battle against Newton by challenging - on the artistic level - gravity.

It was not until the mid-1970s that Chillida became aware of the personal and artistic necessity that this struggle against gravity represented for him. As a result, he chose for the first time Lugar de encuentros III, a large suspended public sculpture for the Museo de Escultura al Aire Libre de La Castellana.
The study of this piece will be, precisely, the start of an exhibition that will be displayed in Room 5 of the Caserío Zabalaga and will also bring together a selection of Gravitations. In total, some thirty works that show Chillida's enthusiasm for science, space and philosophy as the fundamental basis of his thinking.
Chillida Leku
Jauregi Bailara, 66
20120 Hernani, Gipuzkoa
VISIT THE EXHIBITION
UNTIL 1 MAY