Louise Bourgeois. Eye Benches III. Guest work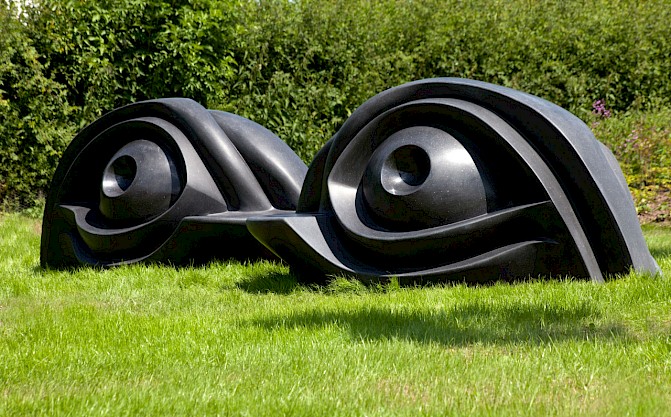 "Eye Benches III" by the artist Louise Bourgeois inaugurates the programme "Guest Work", a new line of programming to present the work of other artists in Chillida Leku. The work can be seen in the museum grounds until 13th december.
Louise Bourgeois (Paris 1911 – New York 2010) is considered one of the most important artists of the 20th and 21st centuries. Throughout an extensive creative career spanning seven decades, Bourgeois created work characterised by a strong, personal and innovative symbolic language without attachment to any movement or trend.
The sculpture Eye Benches III was created when the artist was over 80 years old. It represents two gigantic human eyes that are physically separated from the body. The eyes are carved directly into two free-standing granite blocks. These large-scale forms give the piece a monumental force. The eyes become two observing presences that seek to attract the eyes of the public. The look is a theme that was present in the work of Louise Bourgeois from the beginning of her artistic career.
Chillida Leku
Jauregi Bailara, 66
20120 Hernani, Gipuzkoa
DURATION
13 MARCH 2020
THROUGH 15 MAY 2021