Yoga among sculptures & Brunch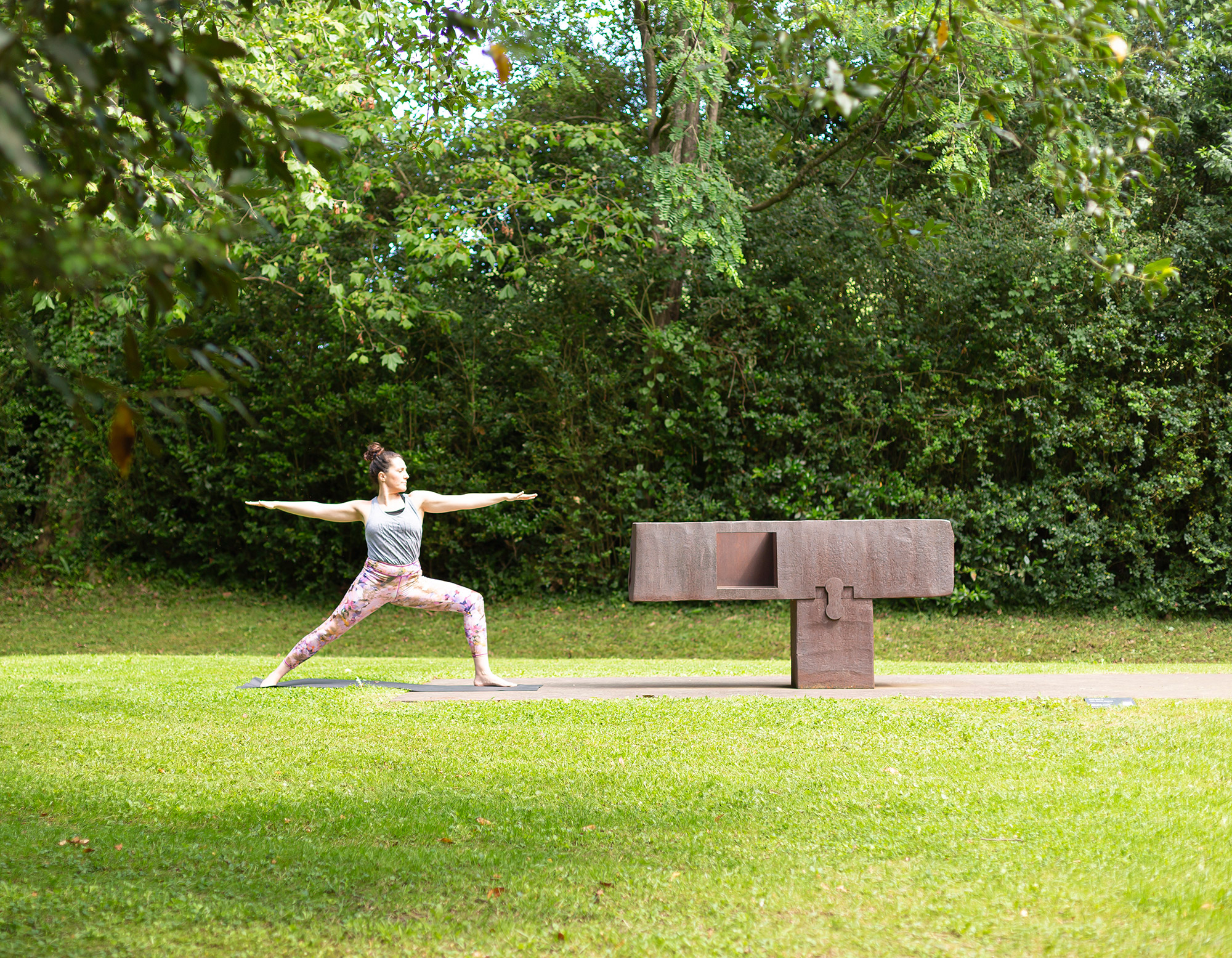 Chillida Leku becomes a setting of the practice of yoga. Participants will be able to start the day practicing this discipline surrounded by nature and the sculptures of Eduardo Chillida. After the session, they will enjoy a healthy brunch at Lurra café.
Esta actividad, en la que no se requerirá experiencia previa, supone una invitación a cuidar el cuerpo y relajar la mente en un lugar excepcional que favorece la contemplación y la meditación. Tras la sesión de yoga, los participantes disfrutarán de un brunch saludable en Lurra Café, donde el chef Fede Pachá ofrecerá una selección de productos de proximidad y temporada.
La clase de Yoga dura 60 minutos, el Brunch se ofrecerá al terminar la misma y está incluido el acceso libre durante todo el día a Chillida Leku.
Recomendamos traer esterilla, si no fuera posible la profesora Nina Lorca tendrá esterillas para aquellas personas que no las hayan podido traer.
Se recomienda llegar al museo con un mínimo de 15 minutos de antelación
En caso de lluvia la sesión de yoga se realizará en la Sala Pilar del museo.
Chillida Leku
Jauregi Bailara, 66
20120 Hernani, Gipuzkoa
Info
9am
From 27€ hasta 30€